Whether you're looking for breath taking views, the most exhilarating roads, or just a fun challenge, here are our pick of five great roads to tackle this summer.
With the summer nearly over, we see this as a last opportunity to take your newly financed motorbike out on the open roads.
Here's our top 5 motorbike routes around the UK:
1. The Cat and Fiddle
The Cat and Fiddle A537 route between Buxton and Macclesfield is a dream for any motorbike enthusiast. This route will get your heart racing with a 7-mile winding road with twists and turns at every corner, it's a perfect route for both the ride and the views.
As this is one of the most dangerous routes in Britain, please be aware this is not an easy ride to master. Go easy and stick to the 50mph speed limit and you'll enjoy every second hopefully coming back year after year to drive this notorious stretch of road.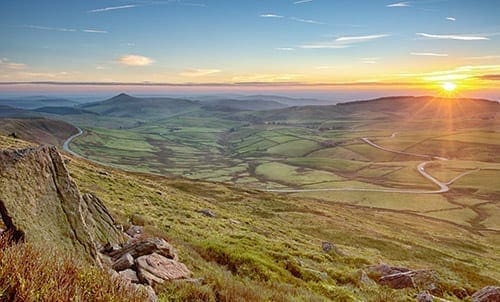 2. The North Coast 500
For riders who want a longer ride, the North Coast 500 is perfect. Totalling 516 miles, this route has already been awarded the accolade of being the Scottish Route 66.
It starts and ends at Inverness Castle, but throughout your trip, you'll explore Caithness' dramatic coastline, beautiful Sutherland and Wester Ross' expanse of sandy beaches.
With the route being so long, you'll need to tackle this route over the course of a week or so, the upside to this is it will give you plenty of time to see the best that Scotland has to offer.
If you'd like to know more about this route, please visit www.northcoast500.com.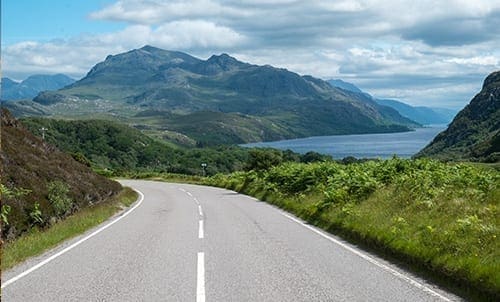 3. 63 Miles of Hills and Happiness
This must be one of the most uninterrupted costal routes in the UK. It starts in Woolacombe and finishes in Bridgewater transporting you across the stunning Exmoor National Park. You'll pass through cliff-top moorland, down the steepest hills you've perhaps ever seen, but also have the opportunity to stop off in many quaint Devonshire villages to soak up the beauty that this region has to offer.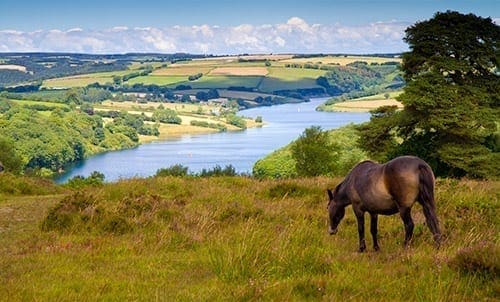 4. Cheddar Gorge
This is known has Britain's second greatest natural wonder, but Cheddar Gorge is also the location of an exhilarating route for motorcyclists.
Travelling through an area of natural beauty, this route is a must-ride. You'll start in the village of Axbridge before joining the road towards Cheddar.
We warn you however, there are plenty of tight bends, twists and turns as you travel into and out of the gorge, so go prepared.
Top tip: Traffic builds quickly, so start your ride early to avoid the tourists.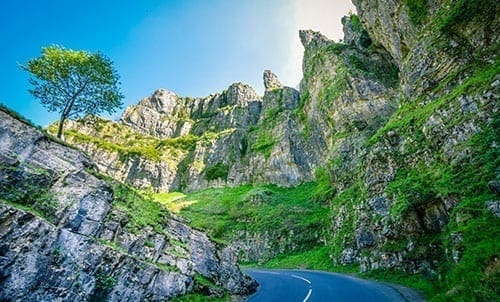 5. The Windermere Loop
This is the only route in our top 5 that can be done in a day. It's 65 miles in length and starts and finishes in the town of Windermere and takes you around the glorious lakes of the Lake District region.
You start from Windermere and take a short boat trip across the water to the west shore of the lake – and from there you can start exploring. Try the mighty Wrynose Pass as well as the steepest pass of all; Hardknott. If you have time on your side, we would suggest sticking around to venture further to the north side of Hornister Pass.
This route is full of quaint villages and picturesque views and makes for an incredibly beautiful ride.