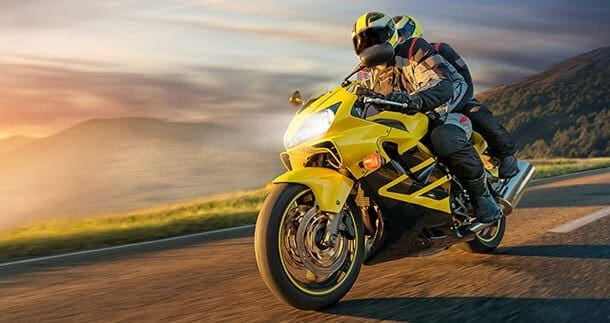 How does our motorbike finance work?
Our motorbike finance process begins with a soft credit search, to see if we can offer you motorbike finance. This crucially does not impact your credit score, as some credit checks do.
If we can help you with finance, we offer a type of finance known as a conditional sale agreement. This involves Moneybarn being the legal owner of the vehicle until a repayment plan is completed.
Our finance ranges from a minimum lend of £2,500 to a maximum of £15,000 for motorbikes. Monthly repayments on this can be reduced by paying a larger upfront deposit.
When purchasing an MV Agusta you have the flexibility to choose the bike that's right for you. We do require that the motorbike is less than 12 years old, with fewer than 30,000 miles driven and a minimum engine size of 125cc, bought from a reputable dealer.