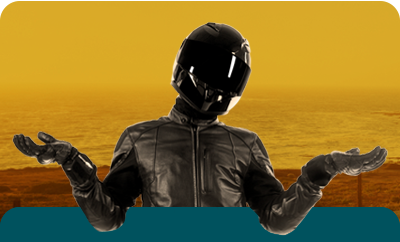 Who are Moneybarn?
Established in 1992, Moneybarn is the UK's leading lender of specialist motorbike, car and van finance. We're experts in approving customers for finance when they might have otherwise struggled to access finance.
We think our customers should have a finance agreement that is suited to their monthly budget and financial situation. Having a poor credit score does not alter the need for an individual to have a reliable vehicle to help them get to work and to enable them to live their lives.
Our approach
Our approach to lending is underpinned by our focus on achieving good customer outcomes. A large part of our approval decision is based on affordability which ensures that our customers can afford the monthly repayments and are comfortable with their finance agreement.
Our expert credit team are committed to providing a service to meet the changing needs of our customers, and our hard work has seen us win many major industry awards over the years, including Best Specialist Car Finance Provider from Car finance Awards in 2017.
On average our customers rate our service 4.7 out of 5. (April 2018)
Our top motorbike FAQ's
It's easy to get in touch with us – Call our Moneybarn Motorbike Team 0330 555 3686 or you can use our contact form at the bottom of the page.
No. We do not stock motorbikes or tell you which dealer you must use. You can source the motorbike yourself from a reputable dealer that is regulated by the Financial Conduct Authority.
We give you the freedom to choose the motorbike you want and the motorbike you need.
Usually we can help. We'll need to run a soft credit search to determine if we can approve you for finance, but we specialise in providing finance to people with a poor credit history.
The minimum lend on a motorbike is £2,500. The actual amount we can lend is dependent on a number of factors, including; the type of vehicle you want to finance, the amount of deposit you have available, and your income and expenditure which allows us to determine your affordability. The maximum that we will lend is £15,000 for a motorbike.
Our soft search application process means that you'll get a decision, without any impact on your credit score. We'll then call you back to discuss your application in more detail within one working day of receiving it. If you satisfy further checks and we can approve you, we can usually pay out the finance within 2-3 working days.
A soft credit search is an initial credit check which doesn't leave a footprint on your credit file. A normal credit check would be visible to other lenders and if you're turned down for finance, or even if you end up making multiple initial applications, this can drag your score down, making it harder for you to get finance in the future.
Soft search removes this problem as the search only shows on your credit file once you proceed with a final application, enabling you to shop around to find the right finance agreement without it affecting your credit score.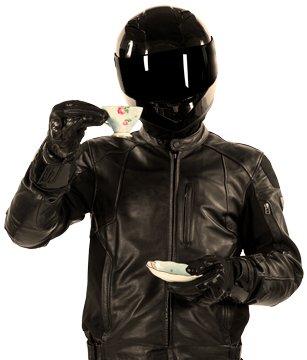 Why Moneybarn?
Our application should take less than 5 minutes and we can provide an answer in seconds!
Worried that you won't be approved for finance? We specialise in helping customers to get finance even if they do not have a perfect credit history.
Moneybarn offers you a real chance to finance a new motorbike
Representative example: £6,374 repayable over 46 months. 45 monthly payments of £251.74. Rate of interest 39.6% P.A. Fixed. Representative 39.6% APR. Total amount payable is £11,328.30 (excluding deposit)
Credit you can trust
Moneybarn is a member of the Finance and Leasing Association, the official trade organisation of the motor finance industry. The FLA promotes best practice in the motor finance industry for lending and leasing to consumers and businesses
Moneybarn is the trading style of Moneybarn No. 1 Limited, a company registered in England and Wales with company number 04496573, and Moneybarn Limited, a company registered in England and Wales with company number 02766324. The registered address for these companies is: The New Barn, Bedford Road, Petersfield, Hampshire, GU32 3LJ.
Moneybarn's VAT registration number is 180 5559 52.
Moneybarn Limited is authorised and regulated by the Financial Conduct Authority (Financial Services reference No. 702781)
Moneybarn No. 1 Limited is authorised and regulated by the Financial Conduct Authority (Financial Services reference No. 702780)